Written and musical reflections spanning the COVID-19 pandemic
15 track CD/Digital download of original music accompanied by 32pp book.
Available from this site from 9th February 2023
We held an informal launch at 7-30pm 9th February which was a lovely evening: We screened 3 music videos from the album with connected readings, complimentary wine and nibbles, at St. Peter's Church, Windmill Street Macclesfield SK11 7HS. All three videos can now be viewed on this page.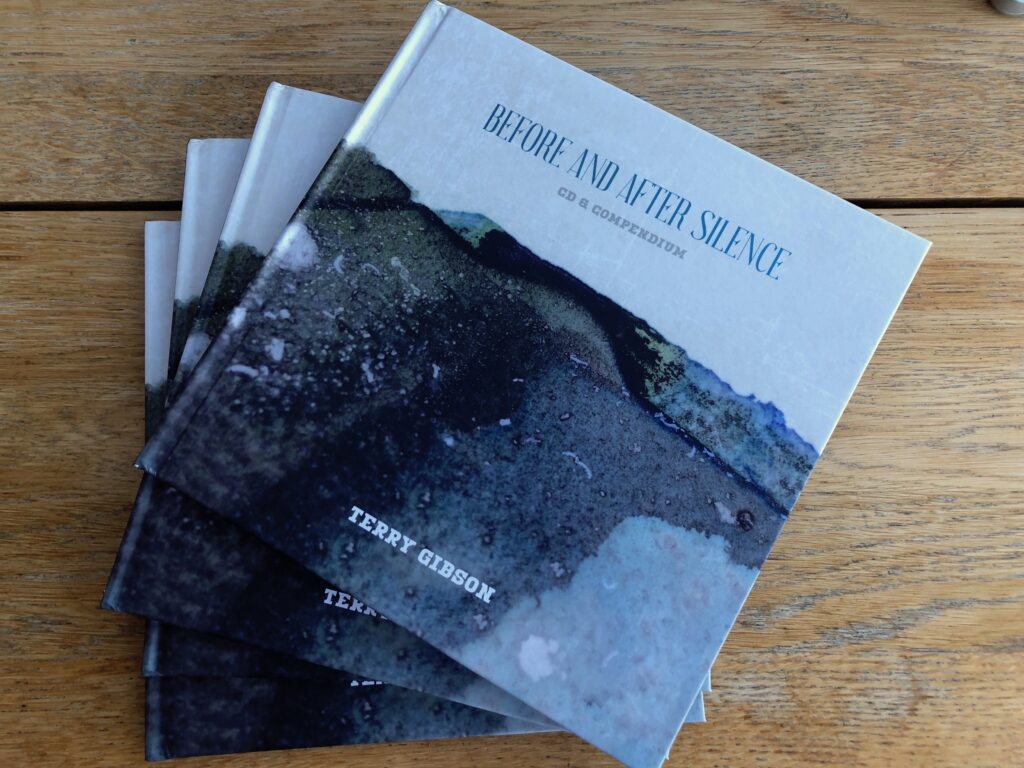 We've all experienced the times before, during and after the silence of the pandemic which have pushed us even further into the digital, virtual world of zoom, social media, online shopping, streaming media and remote working. The period was one in which I made use of time and isolation to make a lot of music which has connections to personal and wider events of the time, so I decided to assemble it into a compendium of music and words: 'Before and After Silence'.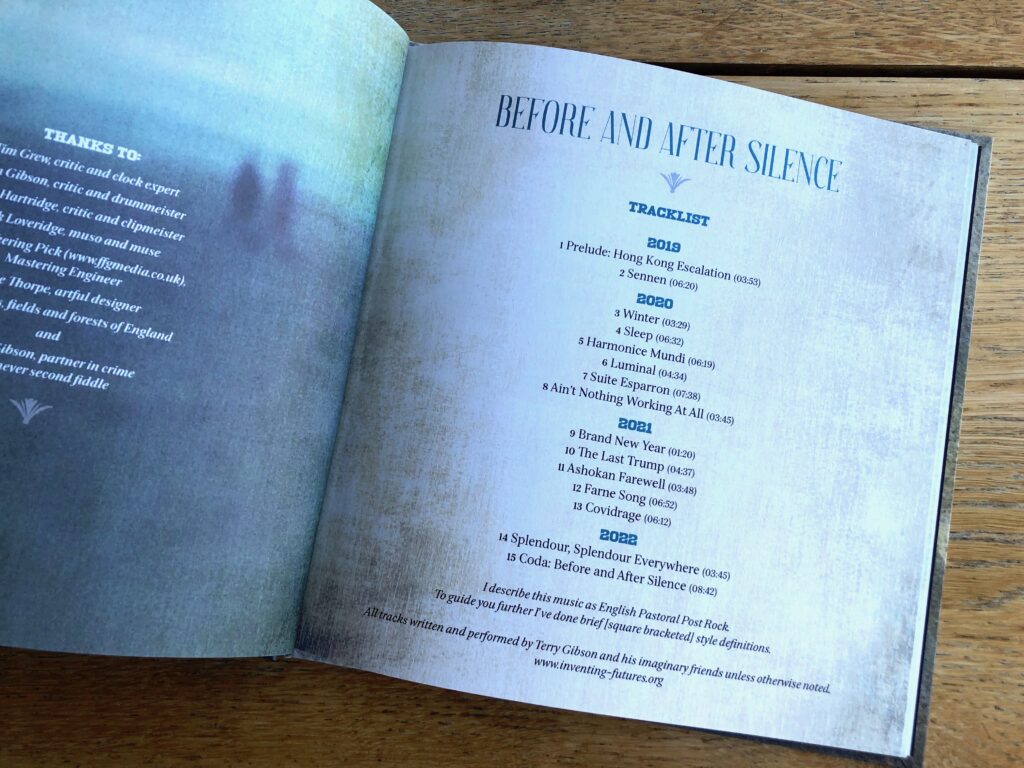 Not only is the music earthed in the sounds and events that touched me but I was working professionally on the impact of the pandemic on communities round the world, and that perspective is woven in. 15 tracks encompass styles tipping a nod to everyone from Ian Dury to Vaughan Williams. The mastering engineer described it as 'Interesting! Really diverse music.'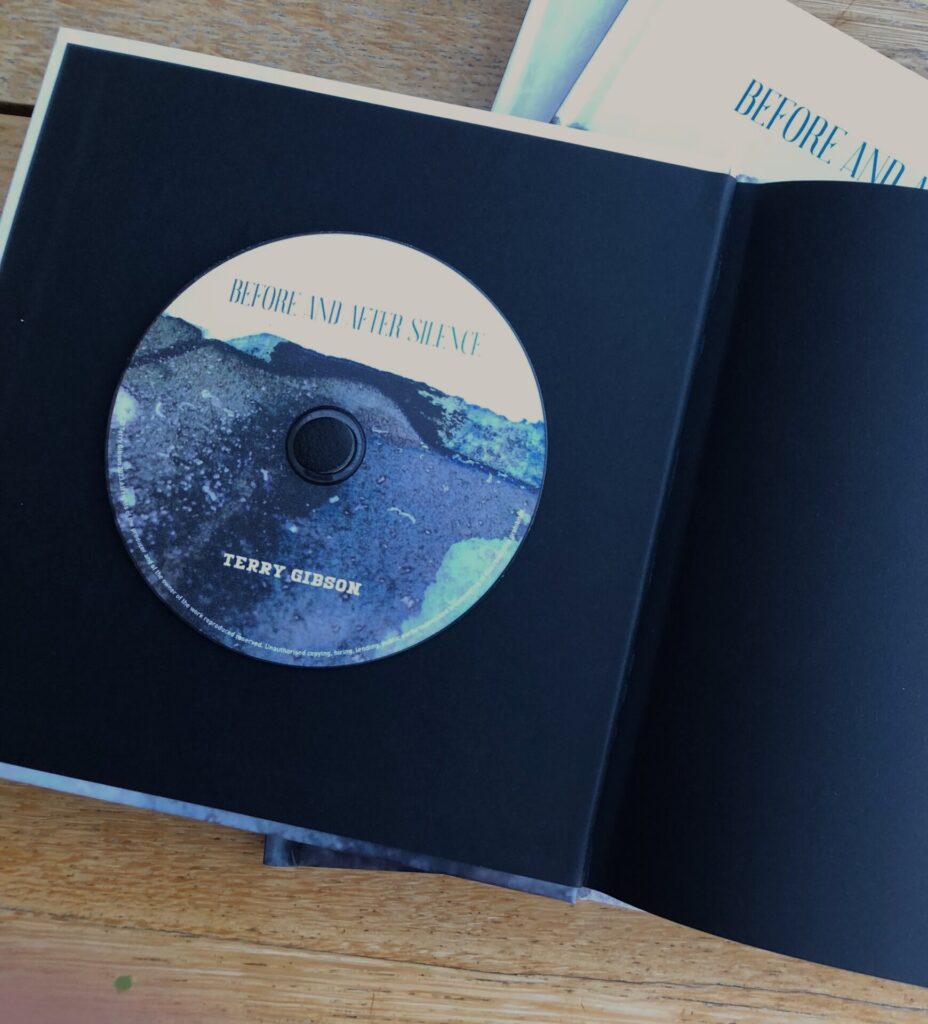 I was determined to create a physical product rather than just digital files, clawing myself away from the digital world we're becoming immersed in. When the project was complete and the books and CDs arrived I realised why. I have always appreciated the combination of vinyl album, sleeve notes and sleeve, which together tell a story, give a context, and are something you can find on a shelf rather than scratching your head for the title of in Spotify. It was important to me to present music in this way, in this case as a physical CD bound into a book, though if you prefer life in the multiverse a purely digital option is available. You can obtain both here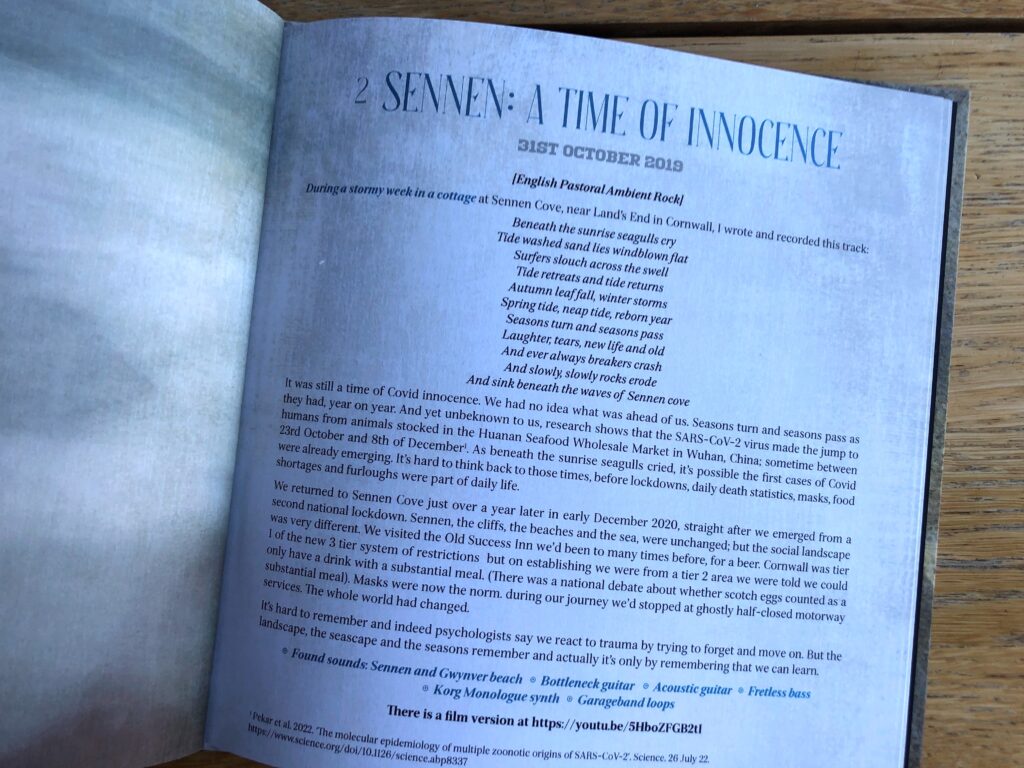 The book itself is very special. I've worked with Mike Thorpe for many years and in this case I just handed him the text and left him to interpret it. What he came up is much more than graphic design, it's a work of art in its own right. I hope that if you choose to lay your hands on a copy you enjoy playing the tracks while reading the texts and thinking about your own journey through that strange period, before, during and after silence. You can experience the taster track 'Sennen' below.
Mike and I are moving on to another collaboration, 'Notes from the Margins', which you can read about here